| | |
| --- | --- |
| University of Cumbria 2018 Exhibition: 'Cabinet of Curiosities' | Laser cut foam board, velvet, gold paint, butterfly pins... |
For our final Exhibition at University, the theme was 'Cabinet of Curiosities', and it was my job to make anything we needed using the laser cutter.

I also challenged myself to make a big Marionette (1m tall) out of foam board, using photographs of smaller wooden parts, mounted and cut on foam board. She was the centrepiece of my board.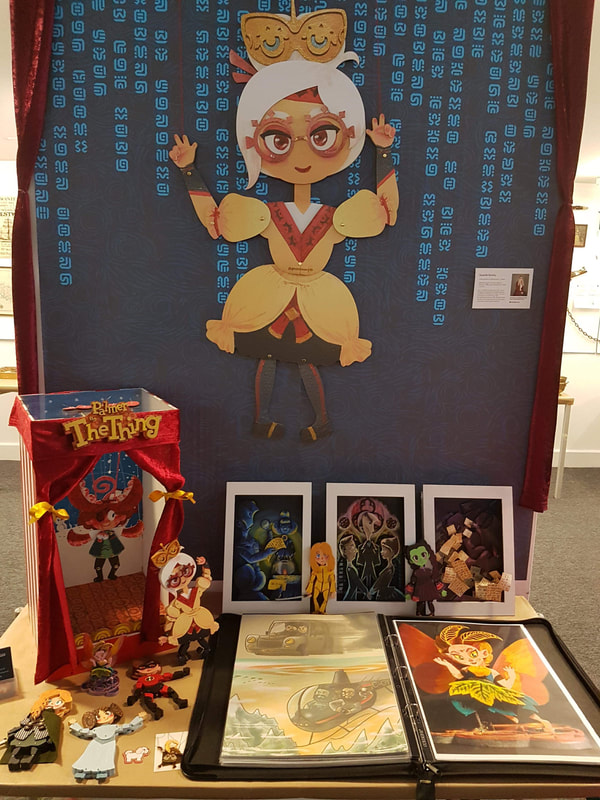 Exhibition table - featuring 'The Thing', 'The Selected Adventures and Memoirs of Sherlock Holmes', and models from the 'Film Poster Marionettes' Director Purah ('Legend of Zelda', Nintendo) is the large marionette, with her smaller counterpart also on the table.